! version 190721>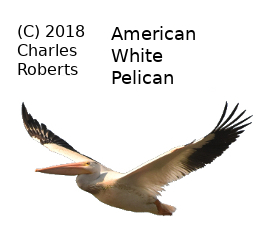 July Bird Walk - Mud Lake Wildlife Area

---
An Excessive Heat Warning didn't slow down an intrepid set of birders during our July walk. OK, it maybe slowed us down and we did end the walk a bit early but it didn't stop us. Everyone present very much enjoyed our first walk at the Mud Lake Wildlife Area in Dodge County. A strong breeze helped immensely. We were pleased to see that the Beaver Dam River had fallen. We were able to cross the bridge into the Waterloo Quartzite Outcrops State Natural Area for a look around. Fascinating area, we'll be back when the weather (and ticks) will allow for more thorough exploration.

Despite the heat and humidity we were able to observe a number of local species. The many different habitats in the area provided chances to observe a variety of birds. Waterfowl were mostly absent perhaps due to eclipse but Mallards were still flying. Double-crested Cormorants made an appearance to help represent waterfowl. Two large flocks of American White Pelicans put on a show for us with their silent flight. There is a complete list of species we saw below.

If you couldn't be with us for this walk, we hope you can join us for one soon. There are always many interesting sights to see on one of our birdwalks.




---

Mallard
American White Pelican
Double-crested Cormorant
Great Blue Heron
Turkey Vulture
Sandhill Crane
Killdeer
Mourning Dove
Great Crested Flycatcher
Yellow-throated Vireo
Red-eyed Vireo
Blue Jay
Tree Swallow
Black-capped Chickadee
White-breasted Nuthatch
House Wren
Marsh Wren
American Robin
Gray Catbird
Yellow Warbler
Common Yellowthroat Warbler
Chipping Sparrow
Song Sparrow
Swamp Sparrow
Northern Cardinal
Indigo Bunting
Red-winged Blackbird
American Goldfinch


28 Species seen.